California Deathfest and the tour with Merciless was a success. Thanks to Perdition Booking, Merciless, Church of the 8th Day, and everyone who supported the shows.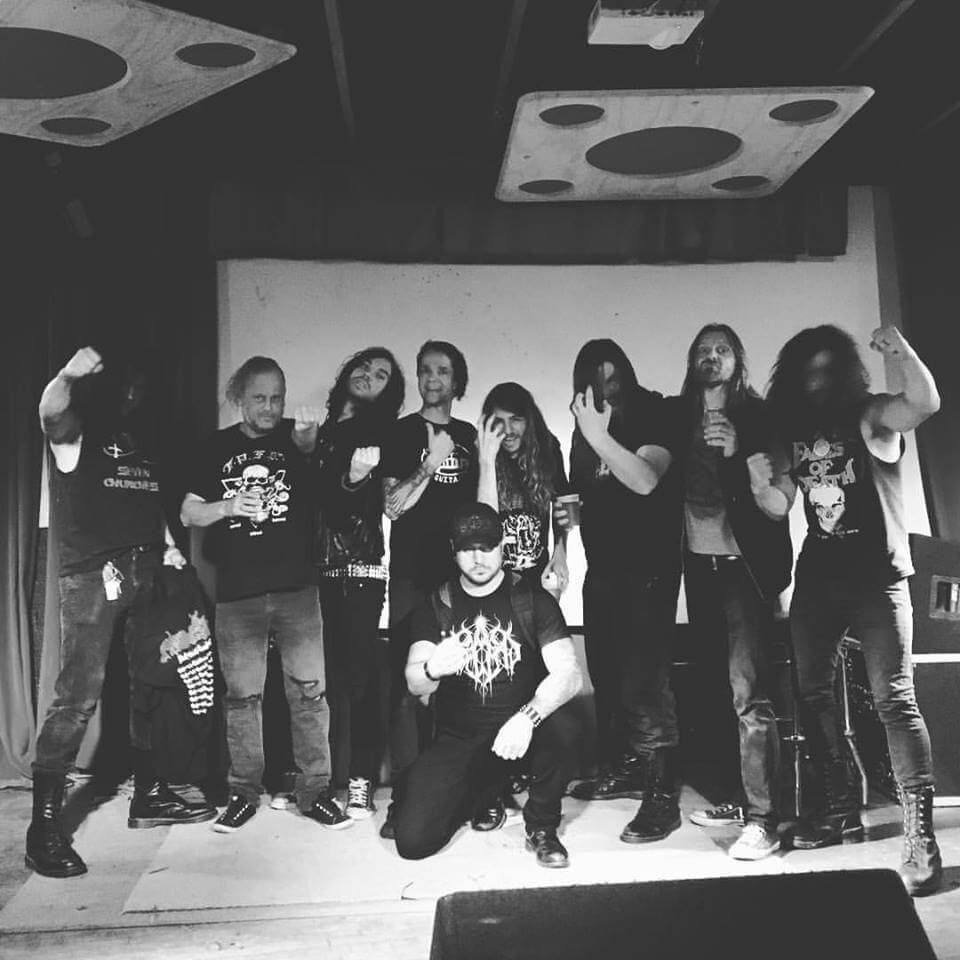 Abhorrent Manifestation shirts were unable to reach us for the shows as their shipment was delayed due to the recent California fires. We now have them in our possession and they are available for purchase. Contact us if you would like one. Our logo/sigil shirts are currently unavailable, but we will get some printed shortly.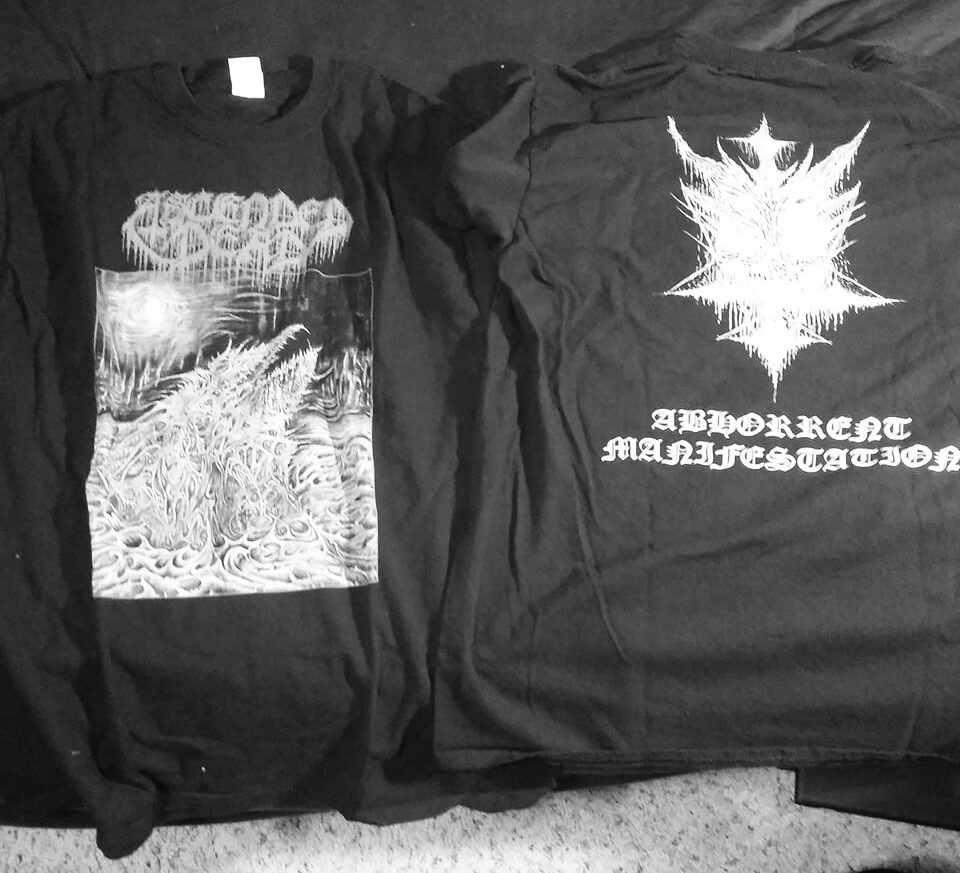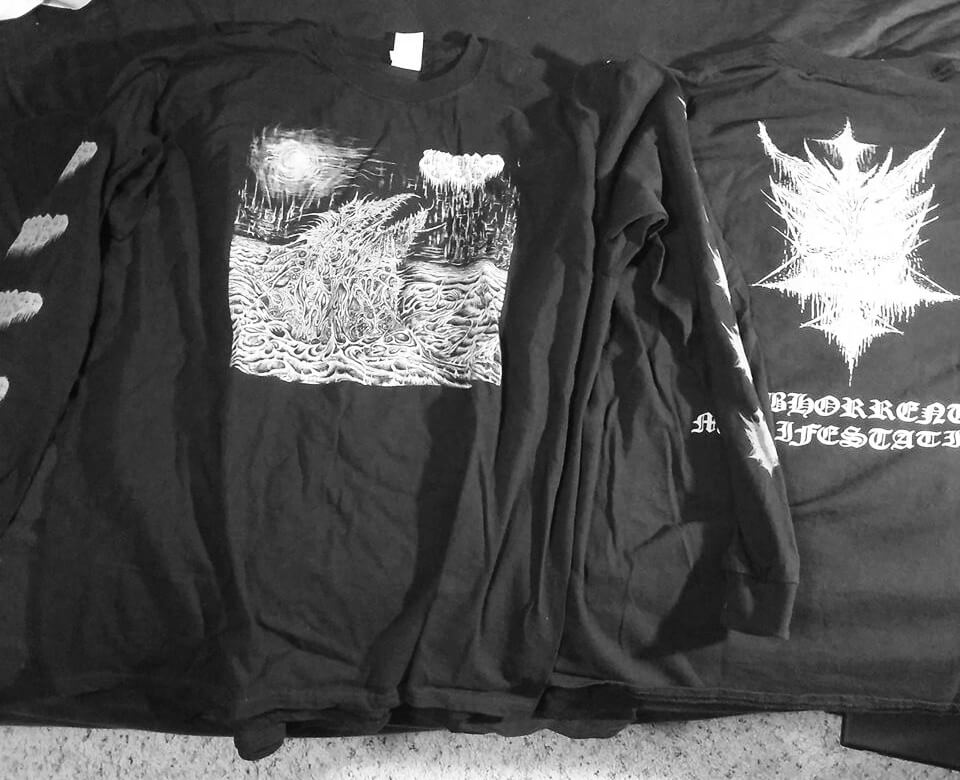 There has been a lineup change as the band has parted ways with lead guitarist I. LAWRENCE. The recent CDF/Southwest excursion was our last with him, at least for a time. We are extremely grateful to Ian as he has had a heavy hand in musically shaping this band from day 1. We are still comrades, and we wish him the best with his other pursuits, musical and otherwise.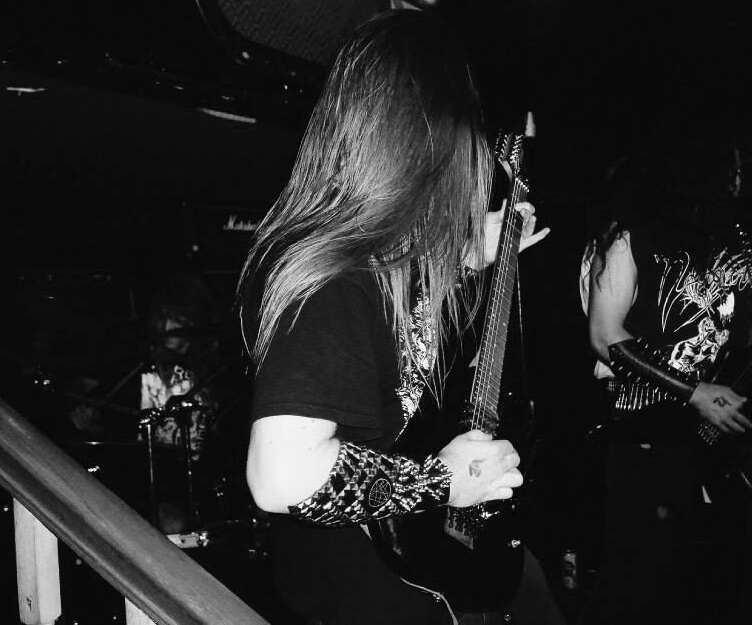 We now shift our focus to 2018. The lineup change will not affect our plans for our scheduled performance at Invoking Black Death Fest in May. We will continue forth writing for our next release, adding songs to our live set, and working with a prospective guitarist.


Lastly, in the coming months there will be changes to this website as we hope to have a more accessible webstore, as well as other functional/technical upgrades. If you recently inquired via email, expect a reply very shortly.
The Dark Descent Records 8th Anniversary show went well. Special thanks to Matt Calvert for bringing us there and for the hospitality, we could not have asked for a better experience. Thanks to the members of Spectral Voice / Blood Incantation for assisting with equipment and other provisions, and to everyone who came to support.
We now shift our focus to California Deathfest and the ensuing Southwest performances with Merciless. If everything goes according to plan, we will have new merchandise available at the shows. Due to timing and other circumstances, we will update them to this site when the dates are finished.